2019 Mazda MX-5 Miata: the "Most-Fun-to-Drive" (Affordable) Car in the World?
Are you one of those folks who believe that the joy of driving is gone forever? Sacrificed to safety, efficiency and blandness? Not true!
The 2019 Mazda MX-5 Miata is an antidote to the driving blahs. And don't just take our word for it. Reviewers are lining up to heap praise on the 2019 Miata. The latest raves came from Cars.com, which just named it the "2019 Most Fun-to-Drive Car of the Year."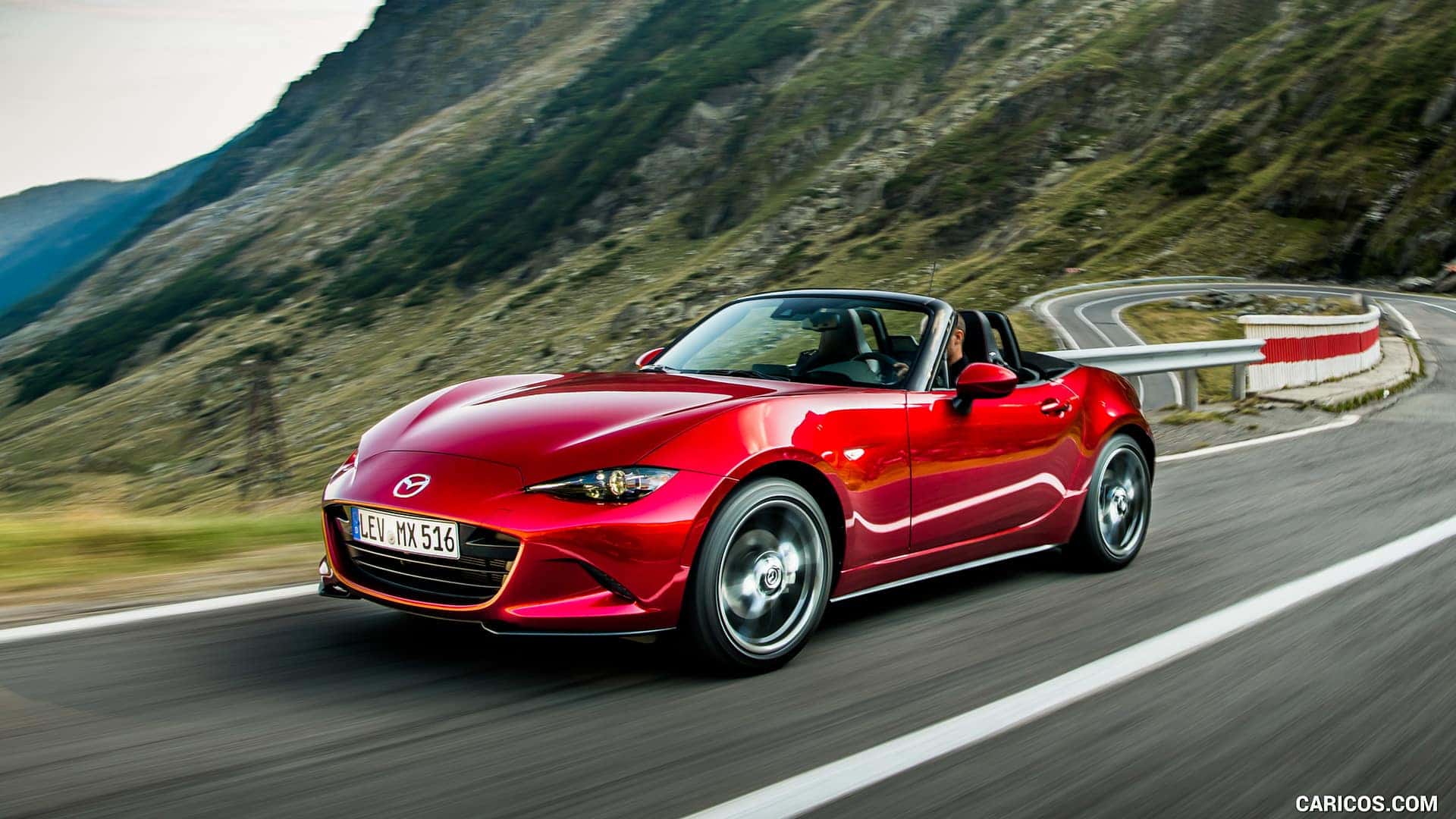 "For the money, it's hard to find a car that delivers so much unbridled fun in such a tidy, well-engineered, reliable package," the Cars.com editors enthuse. "The Miata proves that the traditional formula for a sports car still holds true in the 21st century:  light, nimble, simple, fun and our Most Fun-to-Drive Car of 2019."
Indeed, the 2019 Mazda MX-5 Miata is the rightful heir to generations of legendary British and Italian roadsters. This year Mazda upped the ante by giving the 2.0-liter engine a power boost to 181 horsepower. And by today's standards, it's very affordable in all three of its trim levels: Sport, Club and Grand Touring. The Sport's base price is south of $26,000, with standard features that include a manually operated soft top, telescoping steering wheel, Bluetooth, USB ports, HD radio and a six-speaker audio system, and the Mazda CONNECT™ infotainment system with seven-inch touch screen. Sports car enthusiasts will be happy to note that a manual transmission is available on all trim levels, although a six-speed sport automatic with paddle shifters is available.  
Safety
Yes, it has safety features, including the standard rearview camera and available blind-spot monitoring, lane departure warning, rear cross-traffic alert, low-speed auto braking and more. And it's also very thrifty, sipping along at 26 mpg city and 34 mpg highway. Not to mention an excellent three-year/36,000 limited warranty with five-year/60,000 powertrain warranty.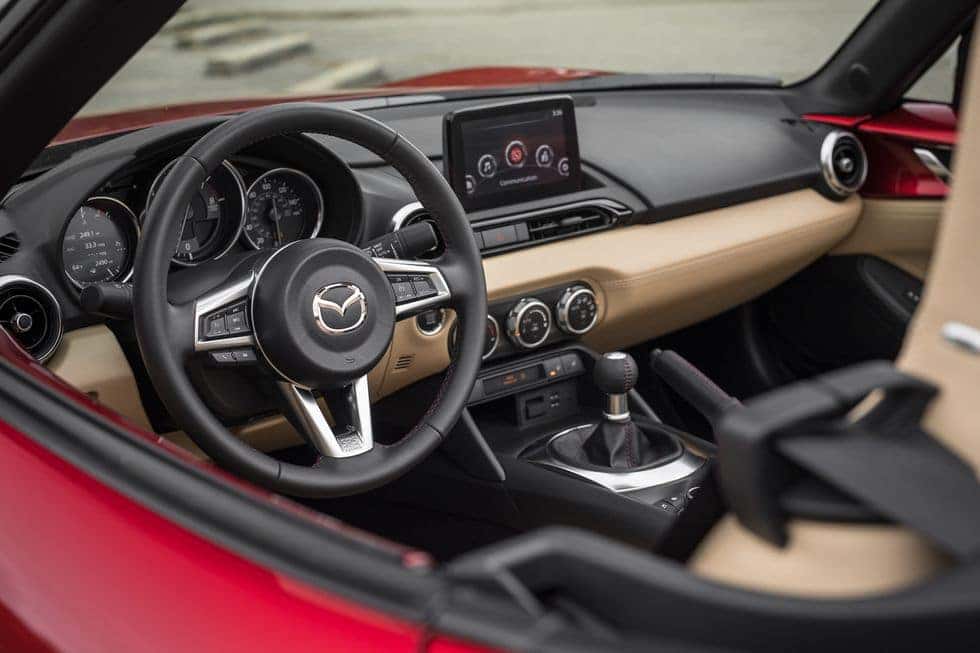 But, Back to the Fun Stuff
Cars.com has lots of company in its "fun-to-drive" assessment:
Car & Driver

included the 2019 Miata it on its "

2019 10 Best

" list (for the 17

th

time it's worth noting), saying, "Strip away all the technological complications of a modern car—and the weight that comes with it—and add in a playfully tuned rear-wheel-drive chassis, a rev-happy engine, and a crisp-shifting manual transmission, and you have a recipe for driving enjoyment that's refreshingly pure." The iconic automotive reviewers at C&D ranked the 2019 Mazda MX-5 #1 in both the Sports Cars and Convertibles categories.

Autoblog

's reviewers

said: "The important takeaway: Even with the extra power and tweaks for refinement, Mazda hasn't ruined the Miata formula in the least. It's the same light, playful little car that's stolen our hearts for years, made just a little sweeter."

Edmunds

chimed in with: "No matter if you're a casual driver looking for simple, inexpensive roadster driving enjoyment or a seasoned enthusiast who's tired of ever heavier and more complicated sports cars, the MX-5 should be on your very short list."
Visit us and test-drive the "Most-Fun-to-Drive" 2019 Mazda MX-5 Miata now at Schomp Mazda on Havana.