INTRODUCING THE 2020 MAZDA CX-30 – INSPIRING THE ROAD AHEAD
A new member of the Mazda family will be showing its face soon. Introducing the All-New, 2020 Mazda CX-30. The Mazda CX-30 fits snuggly into the Mazda lineup between the subcompact CX-3 and the compact CX-5 crossover vehicles. It will be significantly larger than the CX-3, offering more cargo space and interior room for passengers. In order to stand out from its other crossover siblings, the 2020 Mazda CX-30 was designed with a sleeker angled rear window and a stouter, black-plastic body finish.

The Mazda CX-30 is scheduled to go on sale in the Europe market in late 2019 and will follow suit in the North American market in 2020.

Why the strange name?

Seeing as how this upcoming model is the middle child between the smaller CX-3 and the larger CX-5, why didn't Mazda call this coupe-like SUV the logical name, the Mazda CX-4? Well, Mazda already has a vehicle called the CX-4 that is sold in China. In order to avoid confusion and not to distribute two different vehicles in two separate markets with the same name, Mazda opted to go with CX-30. Mazda is already distributing certain models in Australia with four character names to a degree of success, so they know that the business model works.
Mechanics
As for what you can expect in vehicle specs and mechanics, the Mazda CX-30 will share much of its design and platform with the new, fourth-generation Mazda3 sedan and hatchback, respectively. Rumors circling around lead us to expect a 186-hp 2.5L 4 cylinder engine paired with a six-speed automatic transmission that is available in both FWD and AWD. It's even rumored that the Skyactiv-X engine, Mazda's new gas-powered compression ignition engine will be available on this new model at some time in the future.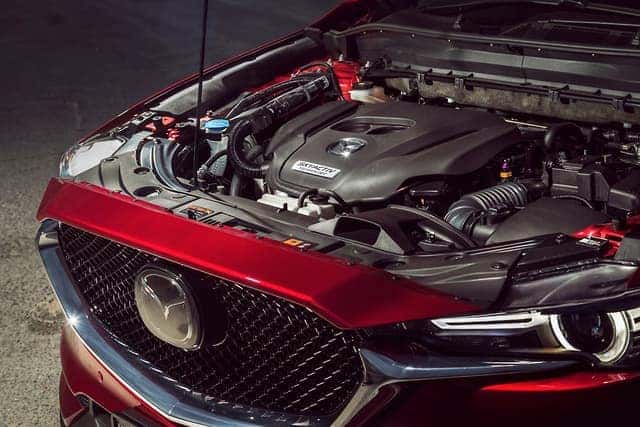 Technology, Safety and Interior
The interior of the latest generation Mazda3 has impressed critics and drivers alike, and we expect the CX-30 to do the same. Building on the success of the redesigned Mazda3, the CX-30 will offer an equivalent level of craftsmanship and design. The center of the dashboard hosts an infotainment display screen from which most interior functions are controlled using a rotary knob. Prospective owners can opt between either an 8- or 12-speaker audio system. And when it comes to security, Mazda left nothing on the table. Driver-assistance features such as automated emergency braking with pedestrian detection and adaptive cruise control are options on this new model.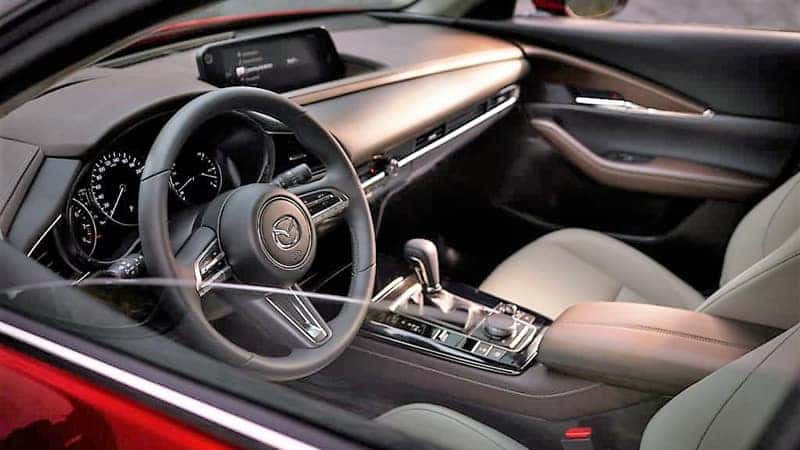 To quote Ryo Yanagisawa, The Mazda CX-30 Chief Designer:


"We at Mazda, endeavor to take the beauty of our cars to the level of art. We are pursuing Japanese beauty, which is called 'Beauty by Subtraction.' By eliminating excess, we will emphasize simple, rich and beautiful forms."


We'll have more information for you on this model soon. Feel free to reach out to our team of Mazda Client Advisors to request more information. You can also view MazdaUSA's information here.