This Is Why You Need Snow Tires for Your Mazda
Did you know that a majority of U.S. divers think they don't need winter/snow tires because their car came equipped with "all-season" tires? According to a survey by Michelin, 67 percent of drivers surveyed thought all-season tires were adequate. And 53 percent said their all-wheel drive vehicle equipped with all-season tires was enough.
Mazda Ice Academy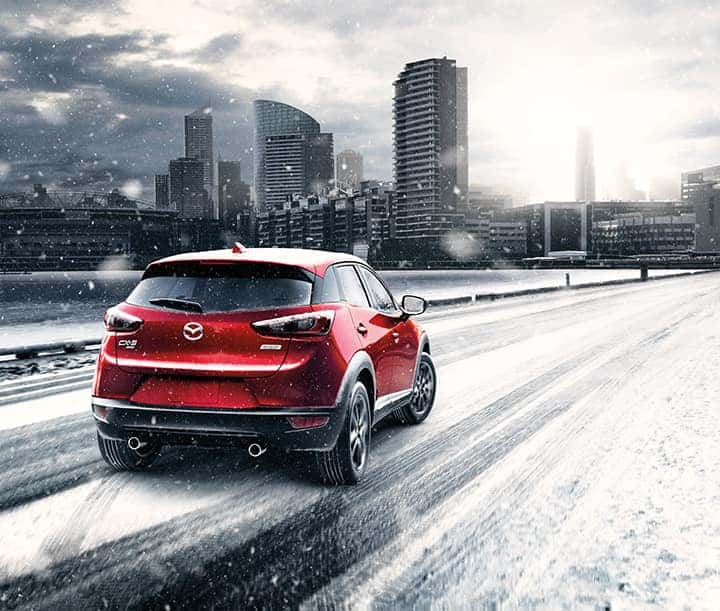 Mazda begs to differ. Mazda is well regarded for its i-ACTIV all-wheel drive system. It put it to the test two winters ago at the Mazda Ice Academy in Crested Butte. One of the most dramatic findings was that as well as Mazda models perform in the snow and ice, they do much better with winter/snow tires. Here's what the Motor Trend experts who attended the Ice Academy discovered:
Regardless of how good an AWD system is, it can't help if the tires have no grip. Although all-season tires work well in many parts of the country year-round, they're no substitute for proper winter tires when the temperature drops close to or below freezing. In freezing conditions, the rubber in all-season tires hardens, and grip is reduced. Winter tires use a different rubber compound that doesn't harden in cold temperatures and tread specially designed to grip snow and ice.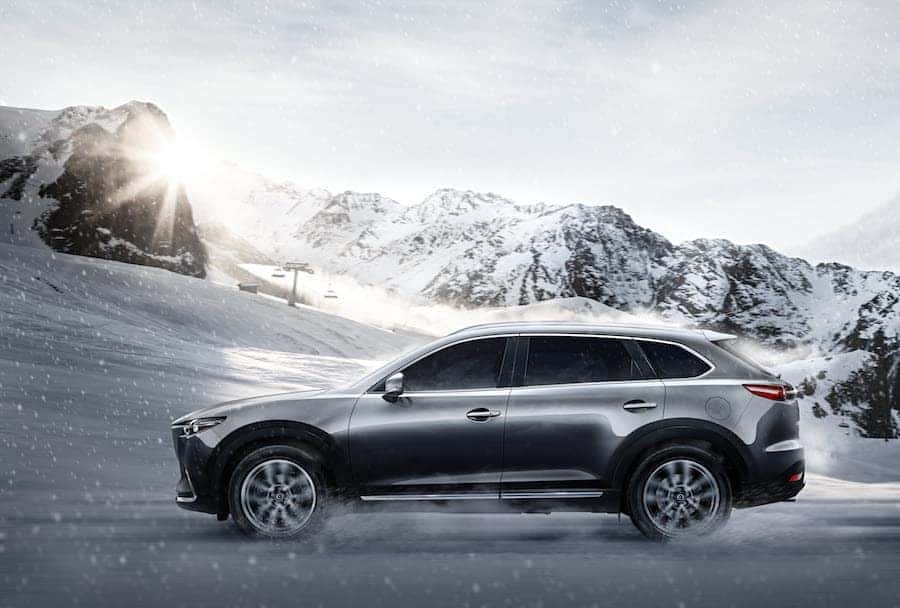 Don't Be "The Other Guy"
We get that money is a major factor in the decision to stay with all-season tires. Tires aren't cheap. Consider this:
By switching to winter/snow tires when the weather turns cold, you're saving the rubber on your all-season tires and extending the time when you have to invest in a new set.

Auto body repair is expensive. So is insurance. An accident will at the least, cost you out-of-pocket for your policy's deductible and may result in a rate increase. Paying for repairs yourself likely will set you back far more than a set of winter/snow tires.

You don't want to be "the other guy." According to the Michelin Tire survey, "Drivers are worried about the 'other guy' on the road, losing control or getting stuck."  You want to be in control of your vehicle and since a good set of winter/snow tires can reduce your stopping distance in adverse weather conditions by at least 30 feet, they can help you avoid being that other driver.
The bottom line is that your Mazda can be safer and more fun to drive in bad weather with a modest investment in winter/snow tires. The tire experts at Schomp Mazda can help you choose the right set for your car.